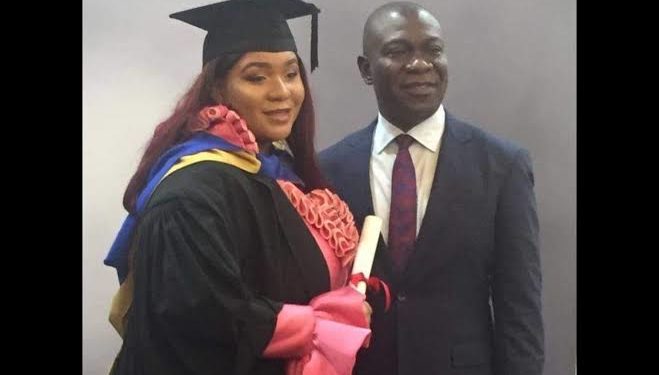 A 24-year-old lady simply called Annastasia Michael has offered to donate one of her kidneys to the daughter of Senator Ike Ekweremadu, Sonia.
This comes barely 24 hours after Sonia, the 25-year-old daughter of the former Deputy Senate President, Ike Ekweremadu, appealed to the general public for a kidney donation. Sonia in an Instagram post on Monday revealed she was diagnosed with a rare kidney disease in 2019 and her family has done everything possible to save her life including going to various hospitals but the illness persisted and keep degenerating.
According to her, the last three years have been extremely challenging and the arrest of her parents is directly connected to her illness and has complicated the issue.
She, however, appealed to the public to willingly assist her with a kidney donation stressing that every member of her family would have donated their kidney for her, unfortunately, medical examination shows that it is a genetic cause.
Responding to the appeal in a Facebook post, Annastasia said she was ready to offer one of her kidneys to Sonia Ekweremadu to save her life. She maintained that the donation is for free and does not seek any reward for the action. She further stresses that she wanted to prove that women can help women. She disclosed that she had already forwarded a mail to the email address provided by Sonia. Her post partly reads; "I (Annastasia Michael olamma) want to donate one of my Kidney to sonia Ekweremadu to save her life. I have made up my mind to do this to prove women can help women. "I am 24 years old ,I don't take alcohol and I believe my kidney is very healthy to donate."
This article was originally published on Naija News