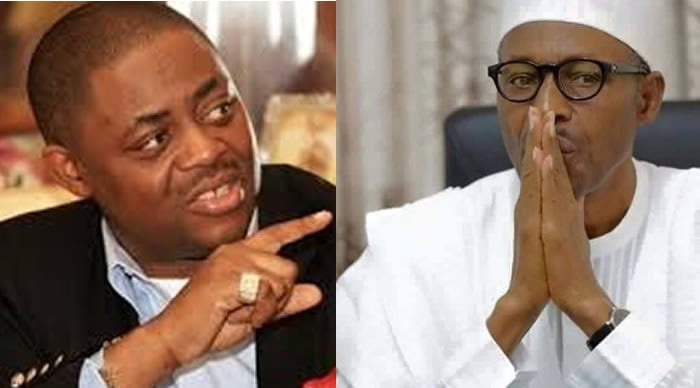 Ex-Aviation Minister, Femi Fani-Kayode has called on President Muhammadu Buhari to intervene in the arrest of former Deputy Senate President Ike Ekweremadu and his wife.
Recall that Ekweremadu and his wife were arrested by the Metropolitan Police at the Heathrow Airport, London, over alleged human trafficking and organ harvesting.
In a post shared on the microblogging platform Twitter, Fani Kayode urged Buhari to stand with Ekeremadu and not remain silent in the face of the controversial issue that he termed criminal conspiracy and grave injustice. According to the All Progressives Congress Chieftain, the only crime of Ekweremadu was to love and want the best for his ailing daughter.
He wrote: "I call on @MBuhari to stand for Ekweremadu & not remain silent in the face of what is emerging as a criminal conspiracy & grave injustice hatched against a man whose only crime is to love & want the best for his ailing daughter."
Naija News had earlier reported that the Ebonyi State Government, in a statement by the Commissioner for Information and Orientation, Orji Uchenna Orji, said it stands with Ekweremadu's family in their trying moment and hopes that the truth will guide the outcome of the matter.
It also urged the public, especially those with shades of opinions and surges of anxiety, to remain calm as they hope to see the light at the end of the tunnel.
The state government also expressed interest in reaching out to the donor's family, David Okemini Ukpo, whose information to the Metropolitan Authority of the UK led to the arrest of Ekweremadu and his wife.
This article was originally published on Naija News