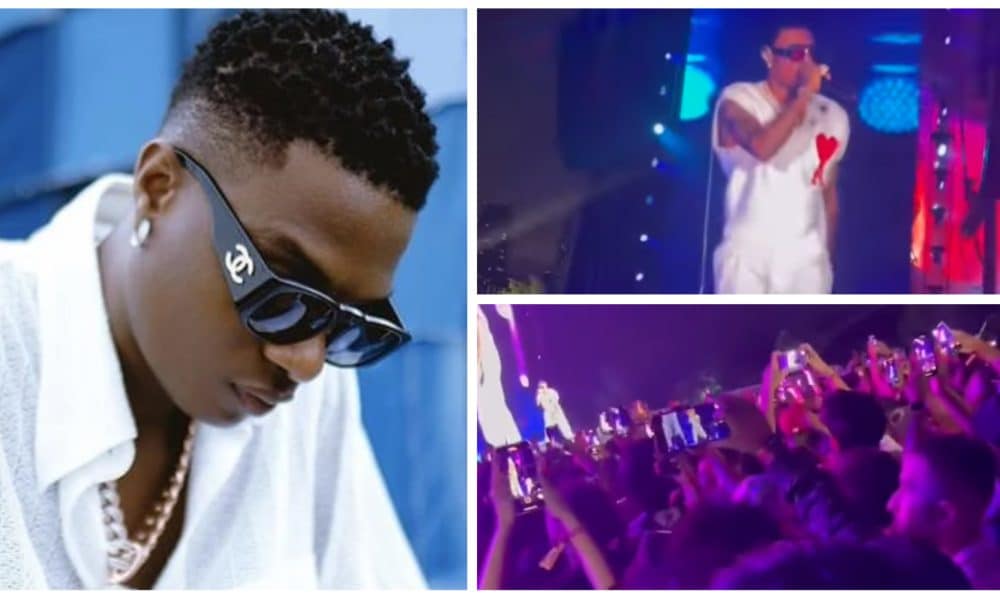 Nigerian singer, Ayo Balogun popularly known as Wizkid has made another history with his latest achievement at the Rolling Loud Festival in Toronto, Canada.
Naija News reports that Wizkid, on Sunday night, 11th September made history as the first-ever African artist to headline the biggest music festival in the whole world. The singer also gave impressive performances as he thrilled music lovers in Toronto with some of his evergreen songs and they vibed along with him. In the video shared online, the crowd could be seen shouting in excitement at the top of their voices and it was a beautiful scene to behold. Expressing his appreciation and love for the crowd, Wizkid also gave a performance of True Love.
My Husband Cannot Cheat On Me
Meanwhile, Nollywood actress, Uchenna Nnanna has opined that s3x does not keep marriage as she bragged about her husband not cheating. Naija News reports that the actress made this known during an interview with SUN, stating that trust and God have kept her marriage sailing smoothly. According to Uchenna, her husband trusts her and he is always aware of her whereabouts at every given point. She refuted the claims of her husband cheating, stating such a thing cannot happen in her marriage. The actress added that people going into marriage should ensure that they are bringing values because s3x does not keep a marriage.
This article was originally published on Naija News